Profile

Free Account
Created on 2011-08-06 21:46:20 (#1053077), last updated 2013-01-09 (245 weeks ago)
3,818 comments received, 7 comments posted
466 Journal Entries, 370 Tags, 0 Memories, 14 Icons

About

Mini Bio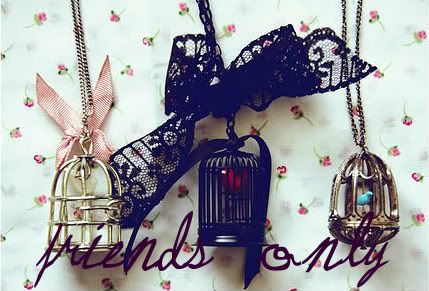 About
I'm a 22 year old female from the UK. Married with a furbaby dog, Missy, training to be a teacher and proud to be the owner of a BSc Hons in Forensic Science. I love writing, reading, playing video games, slashing pretty boys, fangirling gorgeous people, being a general dork, living in a world where I'm a Timelord who only missed out on her Hogwarts letter because we were on holiday and her midichlorians just never kicked in. Welcome to my own little corner of madness, and enjoy your stay.
Fandoms & Ships
Doctor Who, Torchwood, Harry Potter, Dreamcatcher, The Green Mile, Green Street Hooligans, Watchmen, Anita Blake: Vampire Hunter, The Hitchhikers Guide to the Galaxy, Star Wars, Lord of the Rings, Pokémon, Alien, Predator, Inception, Sherlock Holmes and House.

Jack/Ten (Doctor Who), Jack/Ianto (Torchwood), Sirius/Remus (Harry Potter), Henry Devlin/Gary Jones (Dreamcatcher), Dean Stanton/Brutus Howell (The Green Mile), Hicks/Hudson (Aliens), Eames/Arthur (Inception), Holmes/Watson (Sherlock Holmes) and House/Wilson (House)
Obsessions
Music (Hurts, Lady Gaga, Nightwish, Evanescence, Example, Devlin, Beyonce and a million others); Books (Stephen King books, Harry Potter, Anita Blake, Lord of the Rings, The Night Watch series, The Edge Chronicles, Discworld stories, War Horse, True Crime books but keep your crime fiction and Watchmen); Films (Horror, Sci Fi, Fantasy, Animated, you name it I'll love it); Art; Writing; Graphics; Coding; Forensics; Collecting; Tumblr; Twitter; Cars; Cakes; Cheese; Chocolate; Animals; Singing; Playing jazz trombone.
Credits
Layout by ; Journal Banner by carriesagun; Profile Code by mentahelada; Friends Only Banner & Star Icons by swift_inc.

GRYFFINDOR
{ wear }

Connect
animals
,
anita blake
,
ariadne/cobb
,
arthur/eames
,
banners
,
books
,
collecting
,
collecting toys
,
college
,
computer games
,
doctor who
,
dogs
,
drawing
,
ds games
,
fanfiction
,
fantasy
,
first aid
,
graphics
,
green street
,
guitars
,
harry potter
,
horror movies
,
horse riding
,
horses
,
icons
,
inception
,
jack/10
,
jack/ennis
,
jack/ianto
,
jogging
,
kink memes
,
late nights
,
lycanthropes
,
making music
,
photography
,
platinum
,
pokemon
,
role playing
,
saito/carpet
,
science
,
sheep
,
shopping
,
singing
,
skiing
,
soulsilver
,
stephen king
,
swimming
,
the sims
,
tigers
,
torchwood
,
true crime
,
vampires
,
wolves
,
writing

People
[View Entries]

[livejournal.com]
4tonedeaf
,
alexwardle
,
ambertdd
,
angela-samshi
,
antoj
,
bay115
,
beachy-geek
,
bratflorida
,
carnillvious
,
carriesagun
,
chariflame
,
cheeseyspoot
,
clairecooper
,
corruptguardian
,
cosmicriver
,
crassy
,
crow-moon
,
demonnyoko
,
denkimouse
,
dreamacadmod
,
efeitokaminari
,
equus-storm
,
faefawn
,
fbi-woman
,
firebrand164
,
fizzycat
,
fluffyhoundour
,
grassius
,
growly
,
hp-kinkmemes
,
itsallgonegrey
,
jaffa-husky
,
jayceanime
,
kamacazizero
,
killerjaw01
,
lilenth
,
lizzledpink
,
lumpyspaceking
,
maliseadair
,
meroni
,
meuniere
,
miss-fuu-chan
,
missdunham
,
misskass
,
moguryuu
,
monica1979
,
moon-blitz
,
narumi
,
nascealtamaru
,
notkerouac
,
oh-mumble
,
pannsie
,
pheonixxfoxx
,
pointmans-suit
,
rainbowzoroark
,
ravyn-skye
,
riolulz
,
rocks-not-dead
,
sacred-inferno
,
scifiangel
,
selfille
,
silentflutter
,
silversnowcloak
,
sleepypikachu
,
snowflaika
,
sorjei
,
speaker-astinus
,
squilf
,
starlighteevee
,
strzyga
,
terryrose
,
thefirethorn
,
themodernrage
,
therandomgirlie
,
theunknownsoul
,
tonberrygrrl
,
uchiha009
,
vangogh
,
viper-fox
,
wicked-visions
,
witchway
,
xxcutesnakeyxx
,
yuki-buffy
,
yumimum
,
zangooseel
,
zombielove74

Communities
[View entries]

Member Of (14):
bad_wolf_rising
,
doctor_who
,
dreamwidthlayouts
,
fandom_icons
,
harrypotter
,
hp_fanworks
,
original_slash
,
pkmncollectors
,
pokemon
,
product_junkies
,
puppylove
,
slashthedrabble
,
slashtheimage
,
torchwood

Subscriptions (17):
bad_wolf_rising
,
doctor_who
,
dreamwidthlayouts
,
dw_maintenance
,
dw_news
,
fandom_icons
,
fandomsecrets
,
harrypotter
,
hp_fanworks
,
mentahelada
,
original_slash
,
pkmncollectors
,
pokemon
,
sewing
,
slashthedrabble
,
slashtheimage
,
torchwood

Administrator Of (0)

Feeds
[View Entries]

Subscriptions (0)

Linking
To link to this user, copy this code:
On Dreamwidth:
Elsewhere: